Welcome!
Transfer Station Usage Notice 4/20/2020 click HERE.
New Transfer Station hours updated Saturday, May 15, 2020:
Monday 9:00 AM to 3:00 PM
Wednesday 10:00 AM to 6:00 PM
Saturday 8:00 AM to 3:00 PM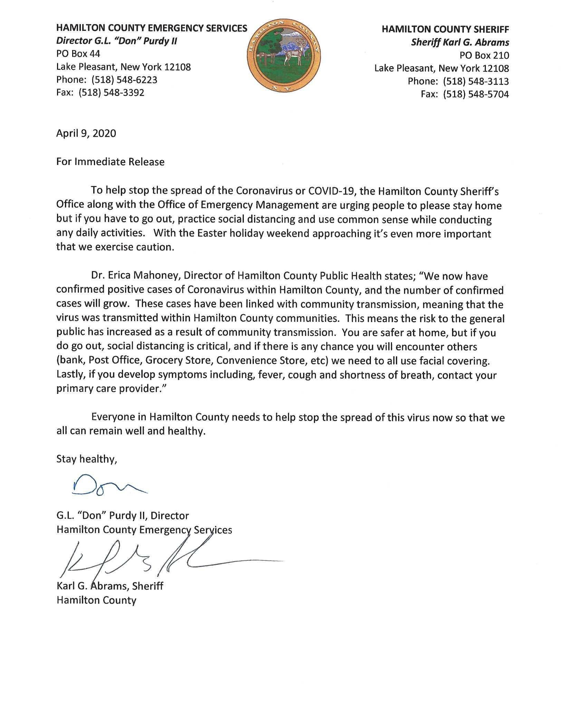 COVID - 19 Coronavirus information: HERE
NOTICE: Recreation for COVID -19
Parks and other open public spaces, except playgrounds and other areas of congregation where social distancing cannot be abided

However, golf courses are not essential

However, use of boat launches and marinas for recreational vessels is not considered essential
Please click here for NEW YORK STATE ON PAUSE - STAY WHERE YOU ARE letter from Hamilton County Public Health regarding renting and second homeowners.
For fishing information and on-line licensing click HERE