Welcome!
NOTICE:
The Brush Dump has been reloacted to 365 Old Piseco Road.
Transfer Station Usage Notice 4/20/2020 click HERE.
NOTICE: Beginning Monday, 6/8/20, the Lake Pleasant and Indian Lake Transfer Stations will re-open according to the regular summer hours. Lake Pleasant Transfer Station: Monday-Saturday 8-4. Indian Lake Transfer Station: Thursday-Monday 8-4. Please note that only one vehicle will be allowed in the off-loading site at a time.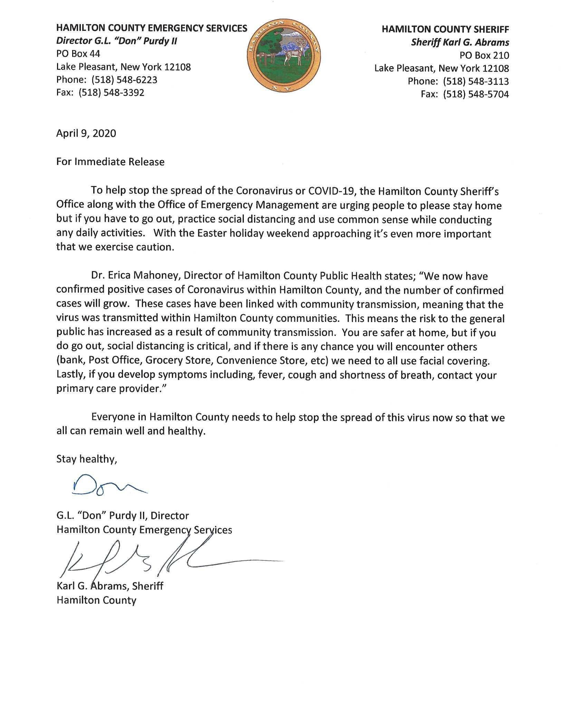 COVID - 19 Coronavirus information: HERE
NOTICE: Recreation for COVID -19
Parks and other open public spaces, except playgrounds and other areas of congregation where social distancing cannot be abided

However, golf courses are not essential

However, use of boat launches and marinas for recreational vessels is not considered essential
Please click here for NEW YORK STATE ON PAUSE - STAY WHERE YOU ARE letter from Hamilton County Public Health regarding renting and second homeowners.
For fishing information and on-line licensing click HERE